by Charles Carreon
February 18, 2017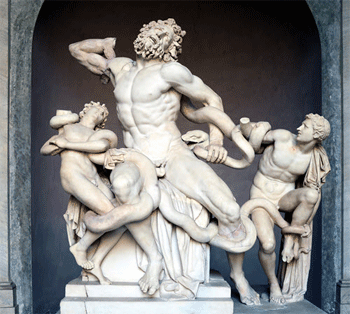 Sun Tzu, author of the Chinese strategy classic, The Art of War, observed that if you take a proper accounting of the strengths and weaknesses of an army, you can forecast how it will fare in armed conflict. Five factors must be assessed to determine which army will win an armed engagement: philosophy, climate, terrain, leadership, and military methods. Sun Tzu commends those who would engage in armed conflict to the consideration of these factors:
"Which government has the right philosophy?"
"Which season and place have the advantage?"
"Which commander has the skill?"
"Which system has strong incentives and effective punishments?"
"Which forces are strongest?"
Analyzing the Factors That Lead to Victory
The most effective organizational philosophy unites owners, managers and workers behind a common goal. The best managers promote the right philosophy, choose the right season for action, and fight only when it makes sense. When does fighting make sense? Only when, after having made the assessment, they know they will win. Indeed, the first step in successful warriorship is analyzing one's own forces and those of the adversary before engaging in war. As Sun Tzu observes:
"Some commanders perform this analysis.
If you use these commanders, you will win.
Keep them.
Some commanders ignore this analysis.
If you use these commanders, you will lose.
Get rid of them."
Like military commanders, business leaders should take stock of their chances in the market by performing a similar analysis. A business will thrive if its workers share a group purpose, are coordinated, have the equipment needed to do their work, apply sound business methods, and enjoy good leadership. Looking at the Trump administration's first actions, we can see that this organization does not score well in this analysis.
Philosophies That Lead to Victory
First, let us consider the administration's stated philosophy — to make America great, as it once was, before terrible things began happening sometime after Reagan left office, and the nation's spirit was darkened by an evil emanating from the liberal media. Trump's philosophy blames outsiders for America's lost greatness, and seeks to restore it by erecting protective barriers. He will build a wall to keep out job-stealing immigrants entering from the south. He enacted the now-defunct travel ban to keep out terrorists from seven Islamic countries. He wants to tax imports to keep out cheap goods from China and elsewhere.
This philosophy has the capacity to unite only what is, on a good day, a slim majority of white male voters to preserve their advantages as against encroaching "minorities" that are rapidly moving into the majority. This union of disaffected white men was sufficient to win one election against a very poorly-chosen Democratic candidate who withered in the heat of Trump's white-hot incitements. Whether this narrow philosophy can carry Trump farther will depend on what the other factors contribute to his administration's performance, because Trump's plan to Make America Great appeals only to a small portion of the electorate, and negatively motivates a wide swath of opposition.
Consider the Climate
Second, let's consider the climate in which the Trump administration is operating. Climate is driven by timing, seasonal changes, and weather, that can be hostile or accommodating to one's military or business plans. Even the Wehrmacht could not defeat a Stalingrad winter while dressed in summer clothes. Consider the significance of the numerous indications that climate catastrophe is much closer than previously predicted. Trump's "drill, baby drill" approach to energy policy is poorly-timed, and his rejection of renewables — wind, solar, conservation, and the smart grid — pivots the nation away from technological strategies that will bring the most value to the nation during the impending planetary heat wave. Trump's plans for the nation would be better suited to that time when the USA seemed to have limitless resources from which to draw and endless room in which to discharge waste. Those times are gone, and enshrining wasteful technology as "American" will not make it economically viable.
Now let us consider the economic climate. Trump rode in on a wave of discontent among the formerly middle-class, who have watched their advantages swept away by economic devastation due to financial excesses, governmental disinterest, and the all-devouring thinking machines. Trump made promises to the emerging underclass, and is now expected to deliver. Many people will give Trump a few years to deliver the bacon to their front door, but they won't wait forever. Eventually, unless of course an actual war blows up to distract us from our domestic poverty, Trump will be judged by those holding bags of student loan debt that they are unable to service due to lack of gainful employment. At that point, the climate could turn truly nasty.
Skillful This Is Not
Third, let us consider what kind of skill the President has demonstrated, which I define as the ability to accomplish your purpose. Trump's first act of authority was to enact the travel ban. On the plus side, it was bold, decisive, and a lot of people thought it would be successful. Putting it into sales-speak, Trump treated his Executive Order banning immigration from seven countries as a new product that would sell well with his target market, and he was right. It was a hit with Trump's base. Encouraged by what he knew would be mass approval from his adulating crowds, Trump was confident, and therefore he thought he was ready to launch.
Trump believes that launching the product tells the public you're confident of success, and since confidence breeds success, you must launch quickly. Trump was in such a hurry to launch that no one had time to review the constitutionality of his Executive Order. Trump's team didn't call anyone to play "Devil's Advocate," and went to market with a vulnerable product. Then the competition pounced.
The opposing team highlighted all of the travel ban's bad consumer features: people locked out of the country, people stranded in foreign airports, people blocking airports in support of detained foreign nationals locked in the TSA offices, and lawyers besieging the courts with the assistance of two state governments – Washington and Minnesota — that claimed their sovereign interests, their state educational institutions, and their citizens, were injured by the travel ban. Trump is not intimidated by judges — perhaps in the course of filing 3,000 lawsuits, he has come to view them as mere functionaries whose will is usually an extension of his own. And it's not been long since Trump impugned the impartiality of the Hispanic Federal District Judge presiding over the Trump University lawsuit. So when the travel ban was held unconstitutional by Seattle Federal Judge Robart, Trump's caustic tweet was hardly surprising:
The opinion of this so-called judge, which essentially takes law-enforcement away from our country, is ridiculous and will be overturned!
Bad enough, you say, but a day later, the President had focused his 140-character assassination weapon directly on Judge Robart, proactively making him the fall-guy for the terrorist attacks that Trump is trying to prevent:
Just cannot believe a judge would put our country in such peril. If something happens blame him and court system. People pouring in. Bad!
A few days later, the Ninth Circuit panel agreed with Judge Robart, putting the Executive Order on hold indefinitely, turning Trump's predictions of victory into a further source of embarrassment, and fueling further Twitter attacks on the judiciary, as the President tweeted his defiance:
SEE YOU IN COURT!
The phrasing was not inspired, but his meaning was clear. Screw that liberal Ninth Circuit panel, he was marching right up the street to visit SCOTUS and straighten this out. But a few days later, Trump's Department of Justice announced it would not appeal the President's loss to the 8-member Supreme Court. Instead, Trump would issue a new, improved Executive Order to accomplish the same purpose that had already been found unconstitutional. None of this was skillful.
Trump should have at least been advised not to tweet his final brazen boast. He should have listened to someone who could have told him that the 8-member Supreme Court hasn't delivered a right-wing win since the conservative majority lost its enfant terrible, Justice Scalia. Surely someone could have told Trump that the evenly-balanced Court would probably not overrule this Ninth Circuit decision in a month of Sundays, especially after all the anti-judicial hate-tweets emanating from the White House. Instead, he didn't get this news until he'd already stuck his foot in it.
"Sad!" as the President is fond of tweeting. If Trump's legal team had just waited for Congress to approve Trump's ninth Supreme Court Justice, the grateful new appointee would have swung the decision over to Trump's side. Through bad timing, Trump logged a loss where he could have notched a victory. To head straight for a judicial conflict without suitably establishing favorable conditions at SCOTUS was a dunderhead move.
To translate this sad tale into marketing-speak – after the product was rejected by consumers, retailers, and wholesalers, team Trump pulled the defective travel ban off the market with the promise to release a new, improved version really soon! Unfortunately for Team Trump, when a product fails, the market remains ready to reject all similar products from the same manufacturer, unless it can roll out something like "Classic Coke." Unfortunately, "Classic Bigotry" doesn't have that type of built-in market appeal, even with those prone to nostalgia.
A Slack System of Discipline
Fourth, we should consider whether the the Trump administration is improving team performance with proper rewards and punishments. Looking at the rewards, they appear to be distributed despite bad performance. Kelly Conway goes out and plugs "Ivanka's stuff," ends up looking like an ethics dunce, and is rewarded for her ethical gaffes with continued praise. Trump is apparently the kind of leader who doesn't care if his players play by the rules, which assures they will not.
However, this slackness seems to be motivating "whistleblowers," as national-intelligence leakers are now known, to subject Team Trump to a little discipline of their own. Many DC spooks are unfriendly to the Trump team, and this is producing dangerous fruit. It must have been very disturbing news to the President that the FBI had tapped General Flynn's phone and was accusing him of breaking the law by talking to Putin's man about Obama's sanctions against Russia.
General Flynn is receiving swift punishment for activity that, in past administrations, would have been swept under the rug by an accommodating national security state. After all, both Nixon and Reagan had secret communications with North Vietnam and Iran, respectively, signaling the enemy that they'd get better deals from incoming Republicans than they would from outgoing Democrats. That didn't get anybody fired!
These modern "intelligence agencies" seem to have a mind of their own. Trump and his team are wrapped in a Laocoön with fractious government agencies that bodes ill for him. If Trump doesn't have control over the covert security apparatus of government, and cannot prevent it from striking at his minions, he is going to wield considerably less power than Presidents who can. Just imagine if someone at the FBI had tried to pull a similar number on Dick Cheney. A faceful of buckshot, literal or figurative, would have certainly been the upshot.
Mistaking the Source of Presidential Strength
Fifth, let us ask ourselves, how strong is Team Trump? In a group enterprise like representative government, strength comes from the ability to aggregate power to your position. Momentum takes a long time to build, moves swiftly when it is finally engaged, and makes things look inevitable once it has worked its magic. Strength must be cultivated in such an environment. It cannot be exercised before its basis has been established.
Trump may have most miscalculated in this area. He appears to believe that the office of the President comes with an inherent grant of authority, an illusion created by the skill that we call "looking Presidential." Looking Presidential means never over-investing yourself in a single gesture, like the travel ban, so your prestige will not suffer if the gesture is rejected. Looking Presidential means not giving orders if there is any doubt they will be obeyed, because the appearance of impotence corrodes the mystique of power. Looking Presidential means showing grace when things do not go your way, acknowledging that being sporting means losing a hand now and then.
Prognosis: More of the Same, At Higher Speed
If Team Trump were a startup, I would have to give it next to no chances of survival as a profitable entity. This doesn't mean that the entire Trump Administration will be ineffective in accomplishing desirable results for the clique of billionaires who have the President's ear. Tremendous things could occur, because of course, the US government is not a startup. It does not operate under economic imperatives that demand that its products provide some saleable benefit. It can operate at a deficit, generating more credit to avoid making cost-benefit decisions, while carrying on with sentimental policies that provide psychological comfort to a shrinking cohort of backward-looking voters.
Ironically, the President most identified with the "businessman" mind-set in our entire history is now sitting in the Oval Office, pursuing policies that business leaders who turn a daily profit would instantly recognize as a sure path to failure. In a further irony, Trumps' policies will blend well with the wasteful, failure-rewarding culture that dominates the military establishment, to which the largest proportion of national revenue is allocated. The revolving doors that enrich private persons and corporations at the expense of the nation will likely begin to rotate at speeds sufficient to generate turbine power and gale-force winds. Hold on to your hat.